Welcome to the Kansas City Kansas Community College Bookstore
The Official Bookstore of the KCKCC Blue Devils
KCKCC Main Bookstore hours are Monday-Friday 8:00am-4:30pm
Do follow us on Facebook for reminders, sales, and alerts.
Spring Semester Student Financial Aid will be available January 6th - January 29th.
Spring Semester 2nd 8week Student Financial Aid will be available March 8th - April 2nd.
Any questions about Financial Aid, please contact the Financial Aid Office at 913-288-7697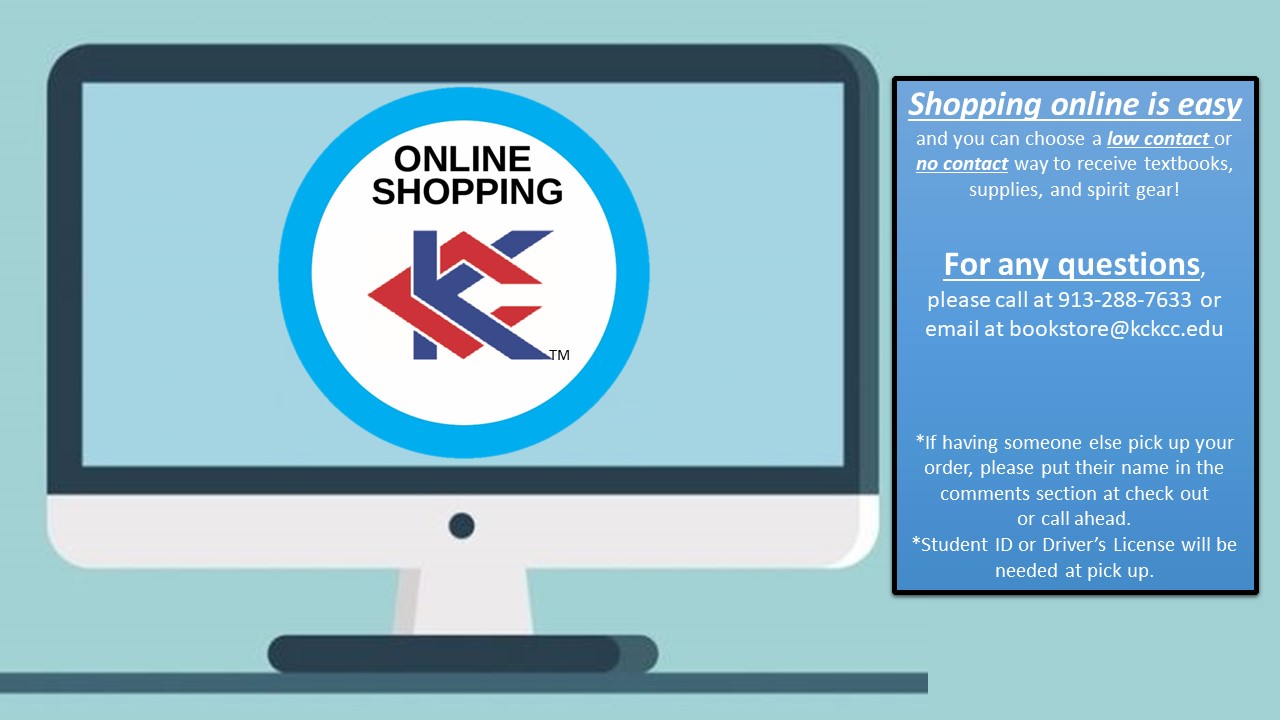 KCKCC issued Student ID is required for renting textbooks and using financial aid in store.
If you do not have a KCKCC issued Student ID yet, you can get one at the Admissions Office.
KCKCC TEC Bookstore operating hours of 7:30AM - 3:30PM Monday - Friday.
If you have any questions or are in need of assistance.
Please call us at 913-288-7633 or email us at [email protected]