ALL SPRING 2021 RENTAL AND ATHLETIC TEXTBOOKS ARE DUE BACK MAY 11TH 2021
SUMMER 2021 SEMESTER TEXTBOOKS WILL BE AVAILABLE STARTING MAY 17TH 2021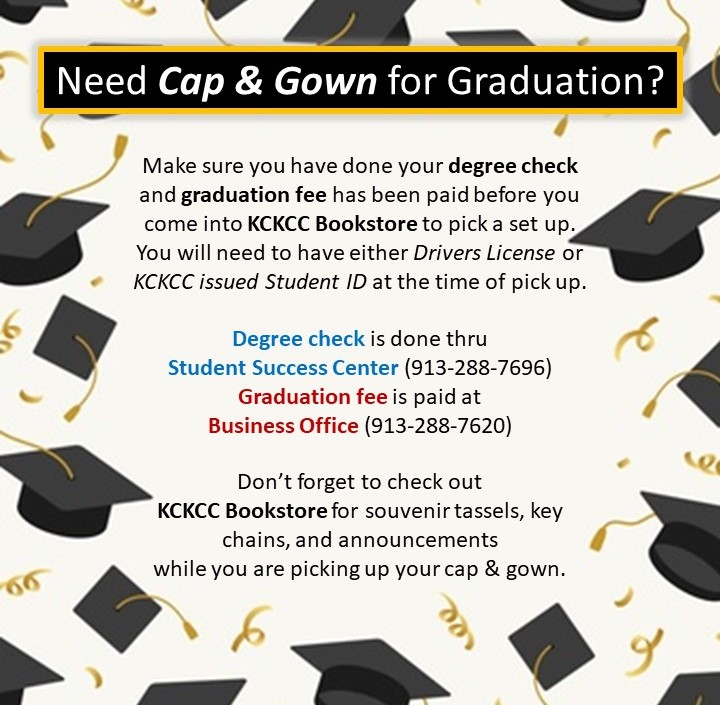 Summer Semester Student Financial Aid will be available May 24th - June 15th.
Any questions about Financial Aid, please contact the Financial Aid Office at 913-288-7697
KCKCC issued Student ID is required for renting textbooks and using financial aid in store.
If you do not have a KCKCC issued Student ID yet, you can get one at the Admissions Office.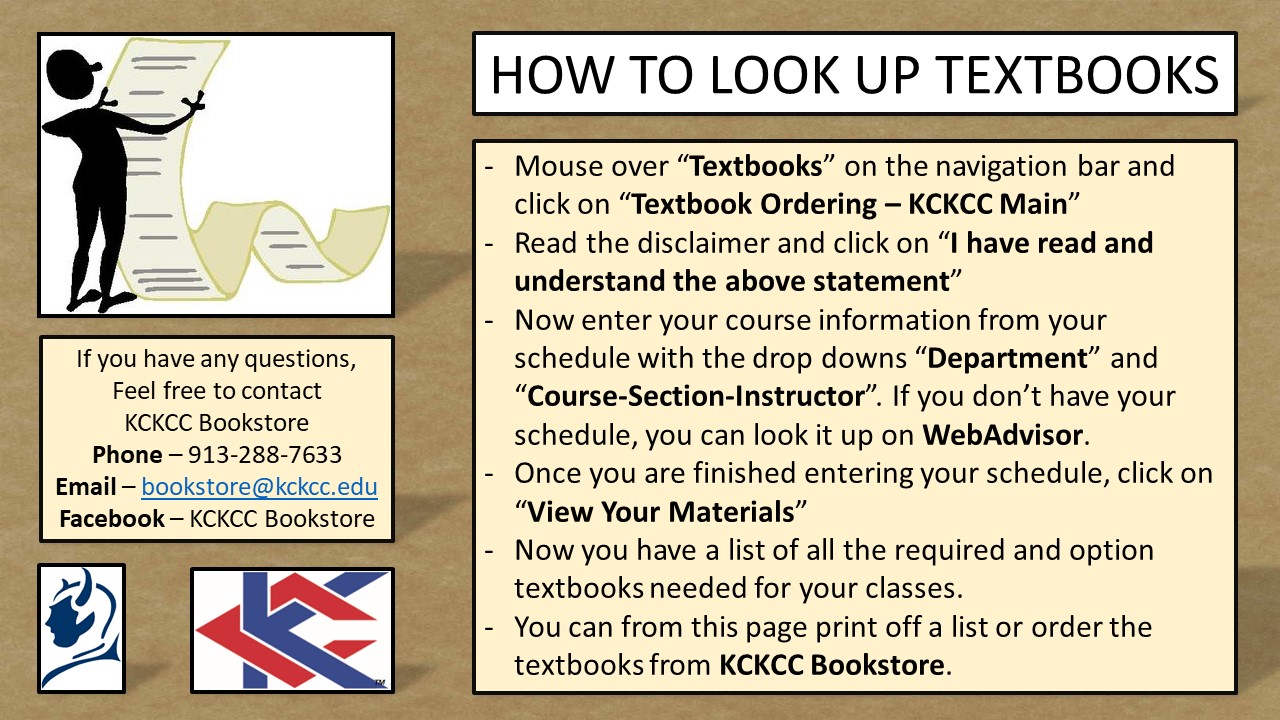 New to the Bookstore