Welcome to the Kansas City Kansas Community College Bookstore
The Official Bookstore of the KCKCC Blue Devils
KCKCC Main Bookstore hours are Monday-Friday 8:00am-4:30pm
Do follow us on Facebook for reminders, sales, and alerts.
Fall 2020 textbooks are available for purchase starting July 24th.
Fall Semester Financial Aid is available starting August 3rd and ending August 28th
Fall 2nd 8 Week Class Financial Aid is available starting October 5th and ending October 19th
Any questions about Financial Aid, please contact the Financial Aid Office at 913-288-7697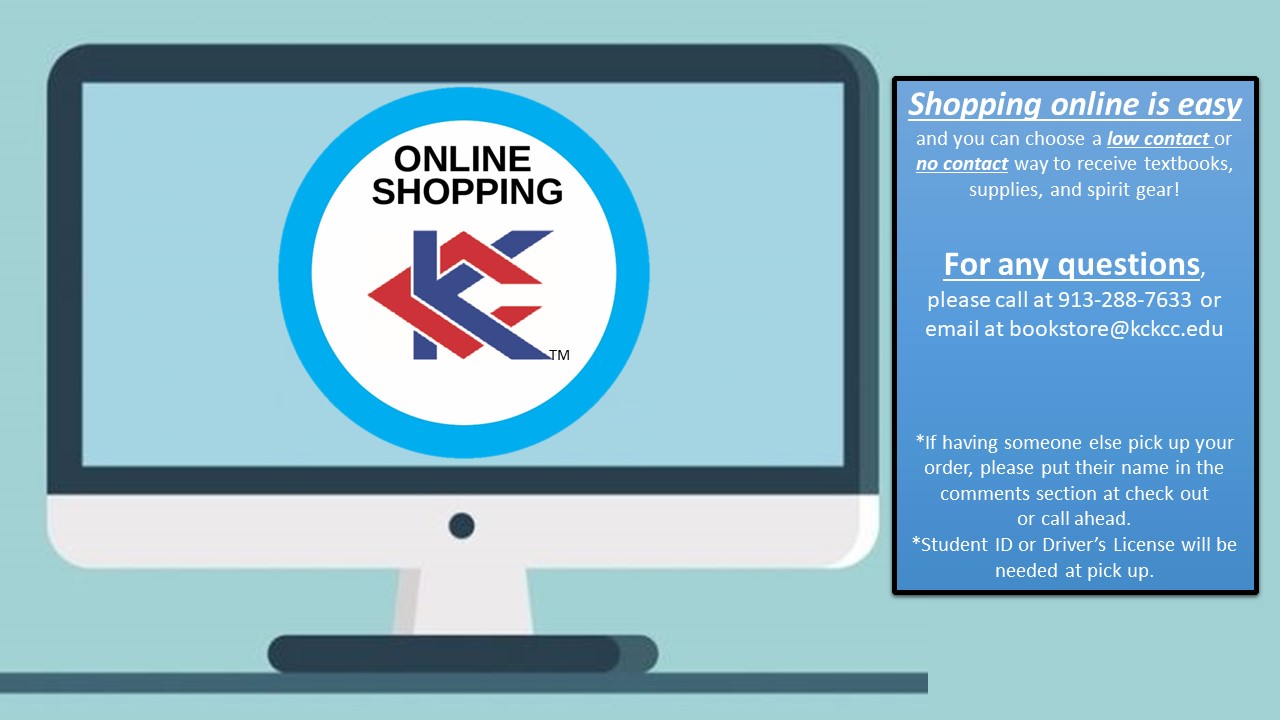 If you do not have a Student ID yet, you can get one at the Admissions Office.
KCKCC TEC Bookstore operating hours of 7:00AM - 6:30PM Monday - Thursday, 7:00AM - 4:00pm Friday.
If you have any questions, or are in need of assistance with something, please email us at [email protected]